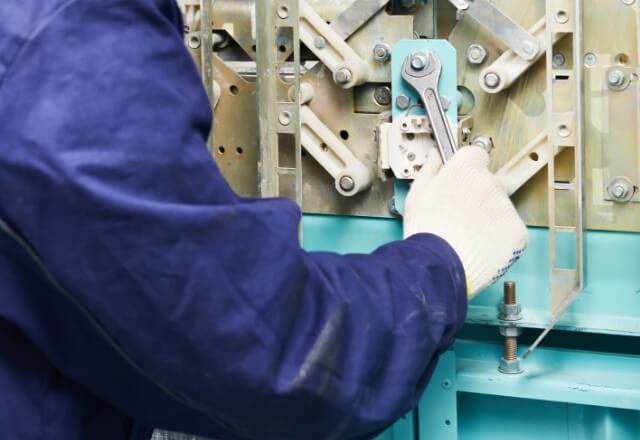 Maintenance
If you want your elevator systems to have a long operational life, ongoing and preventative maintenance strategies are crucial. With a regular maintenance schedule, you're taking the precautionary measures you need to combat mechanical and electrical wear and tear.
At Eltech, our team of certified elevator technicians (CETs) are available around the clock to keep your elevator running safely and efficiently.
We offer full and limited service agreements to fit any budget, timeline and building type. Our maintenance programs cover everything from basic assessments and lubrication all the way to compliance and state-mandated safety tests. We customize each plan to your exact elevator type to maximize your system's performance for the long haul.
Reach out to the expert Eltech team to assess your maintenance requirements today.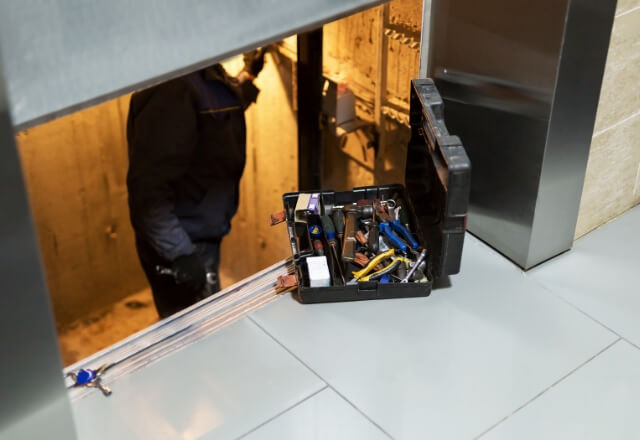 Repair
With 24/7 availability and fast response times, there is no elevator repair that we aren't equipped to handle. Our skilled technicians travel in fully-stocked company vans and always ensure the highest levels of safety and quality on your repair project.
Whether you need to repair or replace critical components or just make simple tweaks from a recent installation, we have solutions for whatever your project demands.
Contact us today for all your elevator repair needs.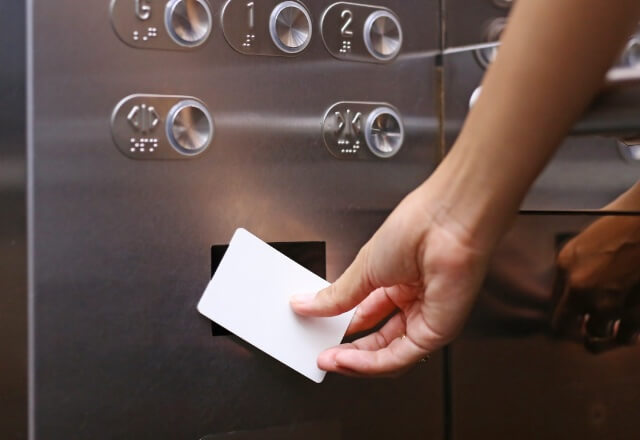 Modernization
We specialize in partial or full modernizations of non-proprietary elevator systems.
Our technicians can work independently or with your building's architects and engineers to assess and execute your modernization project to your satisfaction. Our modernization plans are designed to fit your schedule and budget, and can include anything from fixtures and lighting to full cab updates, controller replacements, mechanical room renovations and everything in between.
Contact us today with any modernization questions or to set up a FREE estimate.